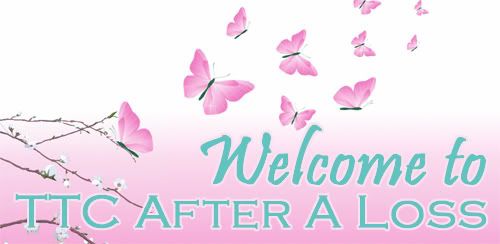 First of all... big
for your loss. While it hurts to "have to be in here",
we've got a good group of supportive women that are here to cheer you on.
We all hope your stay is short and that you conceive your rainbow baby soon!
Introduce Yourself
!
Tell us about yourself and your loss(es) here.
Trying Again - Our Journals
Chronicle your journey to a sticky BFP here in our author-only journals!
Good Vibes Requests
Let us know if you need good vibes, thoughts and prayers here.
Behind Closed Doors
A private, password protected forum for active and trustworthy TTCAL members and grads.
Please click on the above hyerlink on how to gain access to this area.
NOTE: Please use the "REPORT" button at the bottom of each post,
if you feel that a member is violating TOS in anyway.
For more info, visit:
TOS and Reporting
Rainbow After the Storm
As a courtesy to women here who are still TTC,
after your BFP announcement, please move all pregnancy-related topics
in this sub-forum until you feel comfortable to post in your DDCs.
We will continue to support you here!
BFP List
Add your name to this list so we can see how long it took to conceive after your loss.
TTC After A Loss Success Stories
Share with us your sticky, success stories to give us hope!
Pregnant After a Loss Forum
Find support from other women who are currently pregnant after a loss here.
**GENTLE SUGGESTION FOR OUR PREGNANT FRIENDS**

As a courtesy to some of our TTC A/L members who may still be grieving and may not be ready to see pregnant siggies,
will you please consider hiding your siggy by "unchecking" the "show siggy" box when posting?
It is not a requirement, but a gentle suggestion.
Pregnancy Loss Support
Am I Pregnant?
Trying to Conceive
Fertility Problems, Treatments, & Long Term TTC
Trying to Conceive A...
Trying to Conceive After 30
Fertility News, Articles, and Information
Myths, Coping, & TTC After A Loss
TTC Abbreviations
TTC Tickers by Ticker Factory
TTC Tickers by Lilypie
Angel Counter Box
Lilypie Angel Tickers